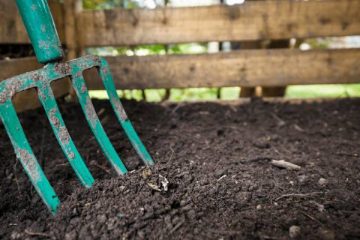 If you have started to live a life of sustainability, eco-friendliness, and awareness, then you most likely have come across the beautiful thing known as compost. For the avid gardener or gardener-to-be, compost is the gold of the gardening world.
It enriches your soil, reduces the need for chemical fertilisers, and also encourages beneficial bacteria to break down organic matter into materials fit for planting.
If you haven't yet seen the value in creating compost, then now might be the right time. Read on to learn how to create the perfect compost and never buy chemical-laden fertiliser again.
Begin on the Land
While you undoubtedly went out and purchased a new compost bin, you won't need it quite yet. To encourage worms to enter your compost, you need to start the foundation of your compost on natural ground. You will then be able to move both your compost and the worms into your compost bin once they have worked their magic to aerate your soil.
Set the Foundation
The first layer of your compost on the ground should be straw or twigs. Add around 5-10 centimetres of these materials on the ground to aid drainage and aeration. You can then add thin, moist, and dry layers of compostable materials. (more…)