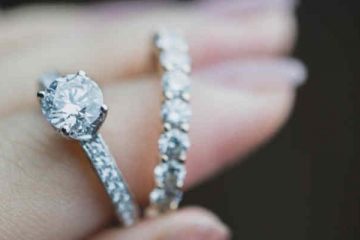 An engagement ring can be one of the most valuable pieces of jewellery you buy – both in meaning and value. You want it to represent your undying love, but you also want it to be something you can wear every day without fear of it succumbing to wear and tear.
Therefore, buying a durable engagement ring is a must. Not all precious metals promote durability, so it can be worth shopping around before you decide. By doing your homework, you may put yourself in a better position to buy a ring that lasts the distance.
Tungsten
If affordability is as important to you as durability, then a tungsten engagement ring may be a worthwhile option. This metal is one of the most scratch-resistant and also comes with a reasonable price tag.