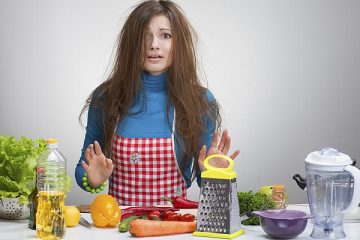 We've all done it – put too much food in a pan, didn't read a recipe properly, or added too much wine to a dish. Whatever the mistake, you may just find there's a way to correct the problem before it's too late. Don't throw your dinner in the bin just yet. Take note of these common cooking mistake remedies below.
You Added Too Much Salt
You may be surprised at how common this mistake is. You added too much salt or salty ingredients, and now your dish is barely edible. Not to fear – there's a way to solve this problem! Try adding an unsalted stock or water to thin out the dish.
If you're dubious about adding too much more liquid, consider a small amount of vinegar or lemon juice. While it won't remove the salt, it can mask its potency.
You Burned the Bottom of Your Pot
Cooking a soup or stew can require a lot of attention, especially if you're dealing with various temperatures throughout its cooking time. If you happen to burn the bottom of the pot, the meal is not lost.
Refrain from stirring your food and then transfer it to a new pot. The longer you leave it in the burnt pot, the faster it will take on the burnt flavours. You can then clean the burnt pot with baking soda and vinegar.